140 Browns Road, Halfway Creek
Property Features
Bedrooms
4
Bathrooms
2
Garage
6
Land Size
38.83 Hectare approx.
$1,300,000
4 Bed 2 Bath 6 Car
Land Size: 38.83 Hectare approx.
Could this be your dream farm?
"Drovers Camp" is located on the banks of Dundoo & Halfway Creeks. This 38.83ha / about 96 acres of gentle sloping land is 98% cleared and perfect for most mixed farming opportunities which would include Blueberry country or just as suitable for the grazing of cattle or raising of horses. The choice is yours a livestock or farming operation or both.

Currently cropping looks the most logical choice for this property but running a herd of stud and commercial beef breeders on this fertile property would not surprise.

This diverse & productive property has 2 creeks as the rear boundary. But with abundance of natural water supplies in spring-fed dams/ billabongs and a seasonal natural lagoon spread over the property, shortage of water is no problem.

For the last 14 years it has been mainly a lifestyle property with a few horses.

The spacious 4 bedroom homestead has a rear verandah which provides a wide lensed view that takes in the whole property looking down towards the creek with views of the alluvial farming country & designated horse paddocks .Sit have a coffee or cold beverage while admiring your whole property from a lounge chair.

The comfortable homestead is tiled and has polished hardwood timber floors, 3 R/C inverter air conditioners, wood fire heater and plenty of character. A new colour-bond roof should be noted. Water is well supplied with two 5000 gallon tanks or 18927 litres of rainwater storage.

Farm structural improvements are extensive and include a 6 bay 24m x 8m colour-bond shed with 3 phase power & heaps of room to cover feed storage, workshops and general storage. The property has moveable stockyards in place. The property is well fenced but also has moveable electric fences for livestock & rotation of grazing paddocks.

For the last 14 years it has been mainly a lifestyle property with a couple of horses, no crops, but always carrying a good volume of feed. It's lush, very green, selectively cleared over the years and aesthetically it is one of the best properties in this district.

A great lifestyle property, in a good location and ideal for cattle or horses. Possible Macadamia or Blueberry production is also evident in this area with the adjacent property being developed, cleared, and a massive new dam in place. The property is being set up on a large scale to reap the rewards off this income producing, arable land.

There is no reason you cannot do the same on your adjoining property but without the need for a new dam as water is abundant. The trees are already gone. The land is ready for anything & everything.

This property is located just 20 minutes by mostly sealed road from the major regional centre of Grafton on the NSW North Coast. 35 minutes from Coffs Harbour Airport is very handy and a new Caltex Service Station is planned less than a 1km away.

Agent Contact Details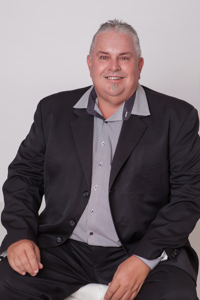 Contact Form
Contact agent regarding this property.